Bellestugu
A step into another time – topped with modern comfort.
Bellestugu is a beautiful, historic farmhouse from one of our neighboring farms in Lesja. Restored and built up as part of the farmyard at Brendjordsbyen in 2021.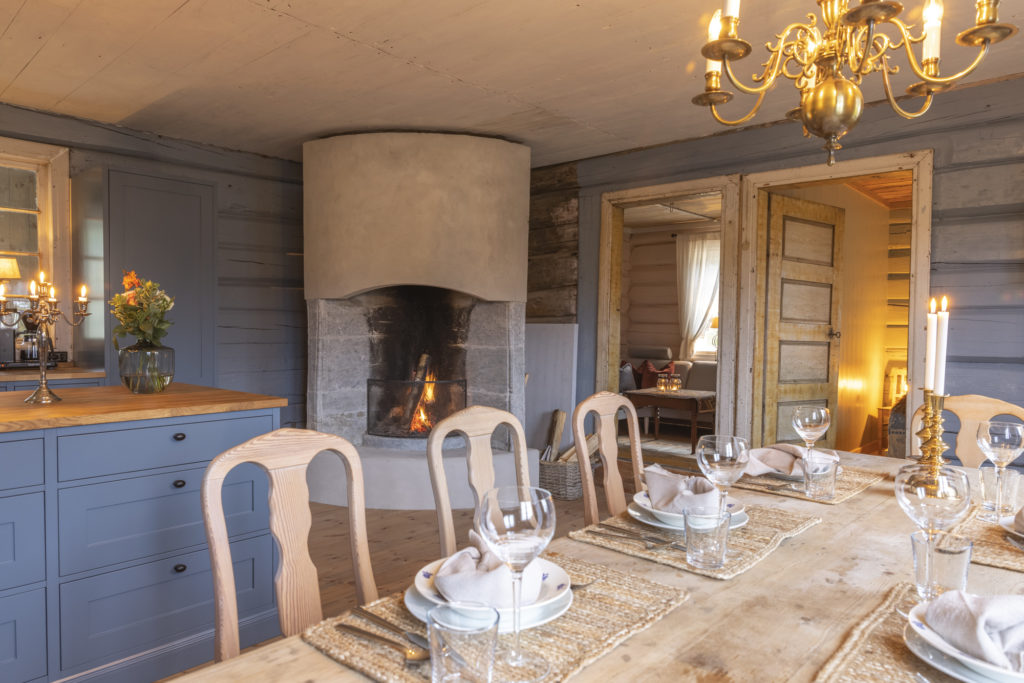 By renting Bellestugu you will get exclusive access to the whole building for up to 12 guests divided into four bedrooms, nine beds, and three bathrooms.
First floor:
"Kammerset", The chamber, has a double bed and a big bathroom with shower.
The chamber is a small room, that for a very long time has been used as a an extra bedroom. Chambers are often associated with something private, a room that you have to yourself, while the pantry was used to store food.
You can find "Jomfruburet", The Maiden Cage, by following a staircase up behind the fireplace. Here there are two bunk beds, and a private bathroom with a shower.
In the Middle Ages, "Jomfruburet", or The Maiden Cage, was a building, or a room, where the young and unmarried women in the family stayed. The ending "cage" has nothing to do with bars, locks or keys. The basic meaning is "dwelling", and historically, cages have been used for storing food and clothing. In Norway, such cages were often used for the part of the attic that, in the summer, was used as a bedroom on the farms. Often it was the unmarried girls who slept there. Today, the word is jokingly used for a young girl's bedroom.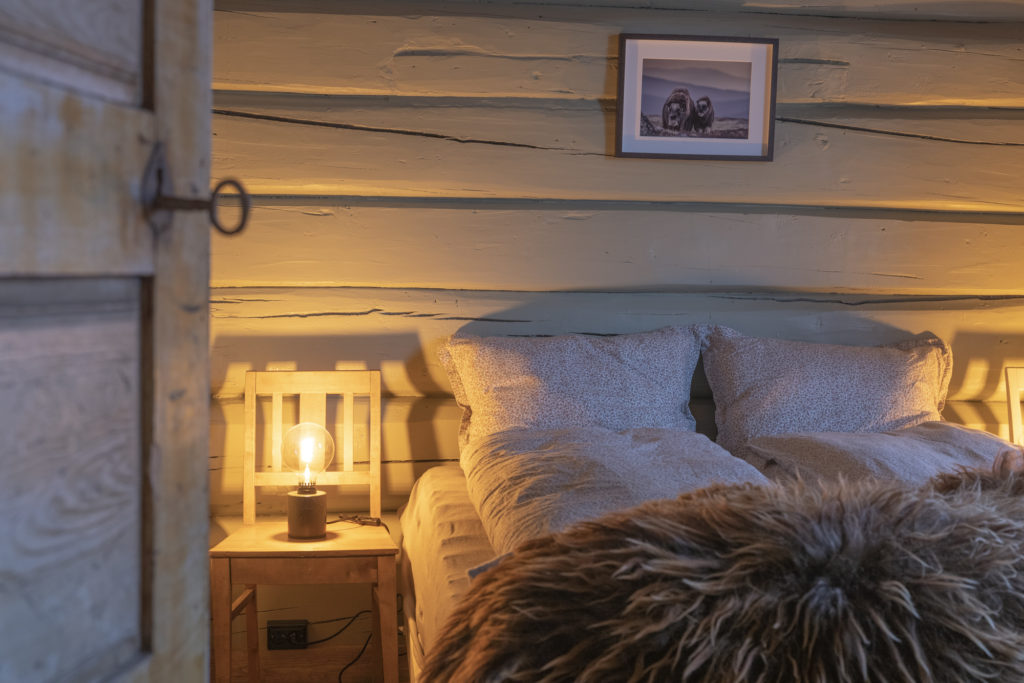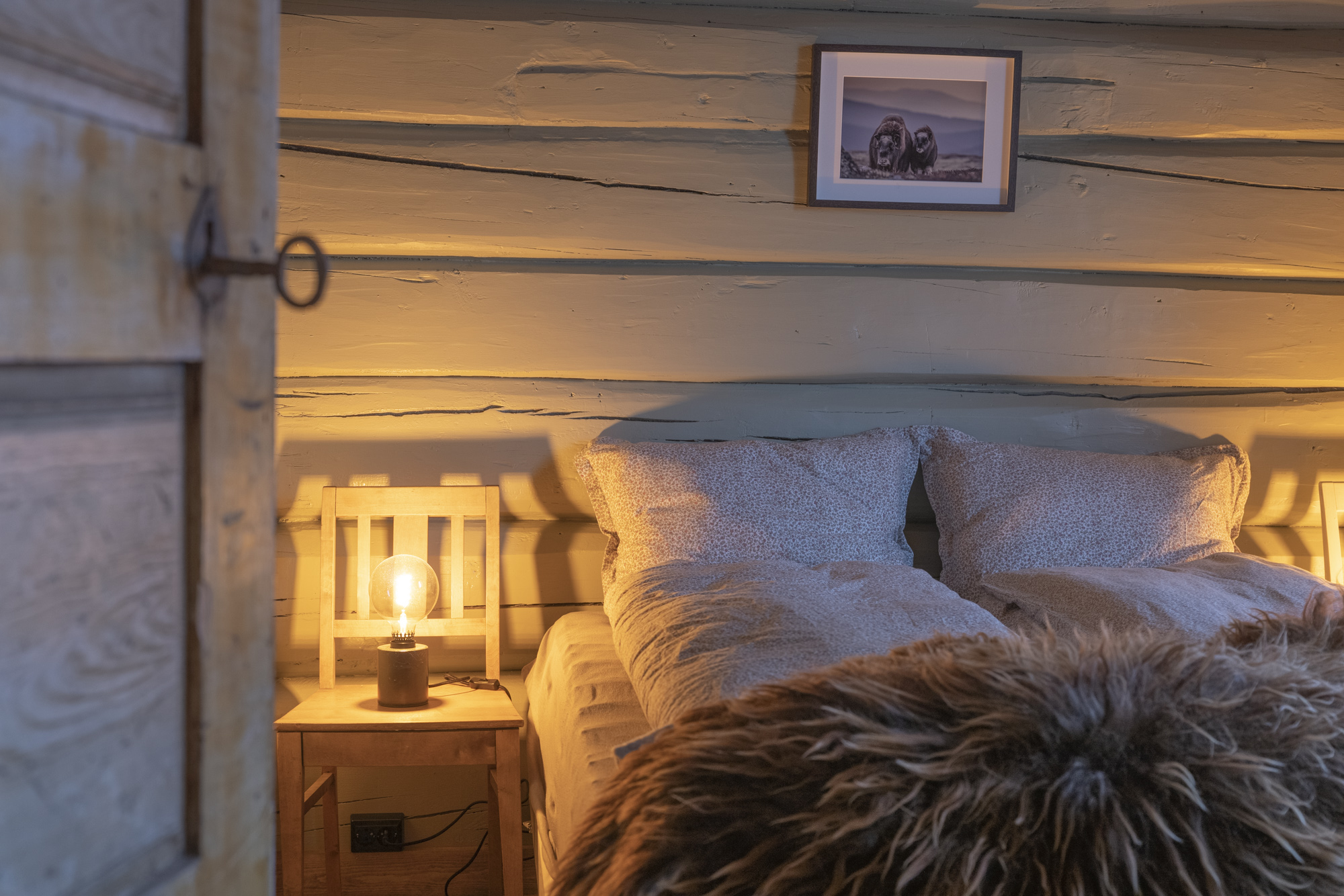 Second floor:
The historic room has a double beed, and also fascinating decoration: Previous owners have carved observations about the weather and wind back to the 19th century into the rough timber. These were statistics that were kept on their own behalf, and which were crucial for the hardy crops and grazing animals in the mountain village of Lesja.
The room has a great view of the mountains and the cultural landscape. It has a shared bathroom with the neighbor room "Himmelsengrommet".
"Himmelsengrommet" is topped with a lovely four-poster bed – and a loft with two single beds. The room has a shared bathroom with "The historic room".
Norwegian four-poster beds were from the old times inspired by Dutch Renaissance beds, with corner posts protruding from the bed, and crown moldings attached to the top of the posts. The beds became widespread even in rural areas as early as the 18th century. A lot of these beds had curtains and were used as luxury beds in Norway until well into the 19th century.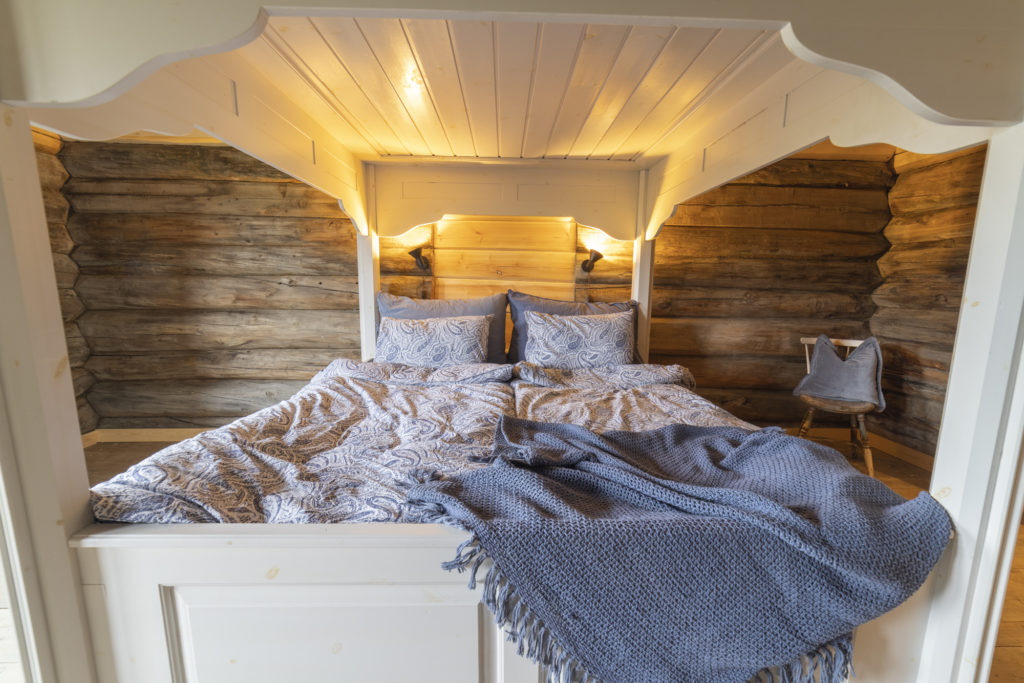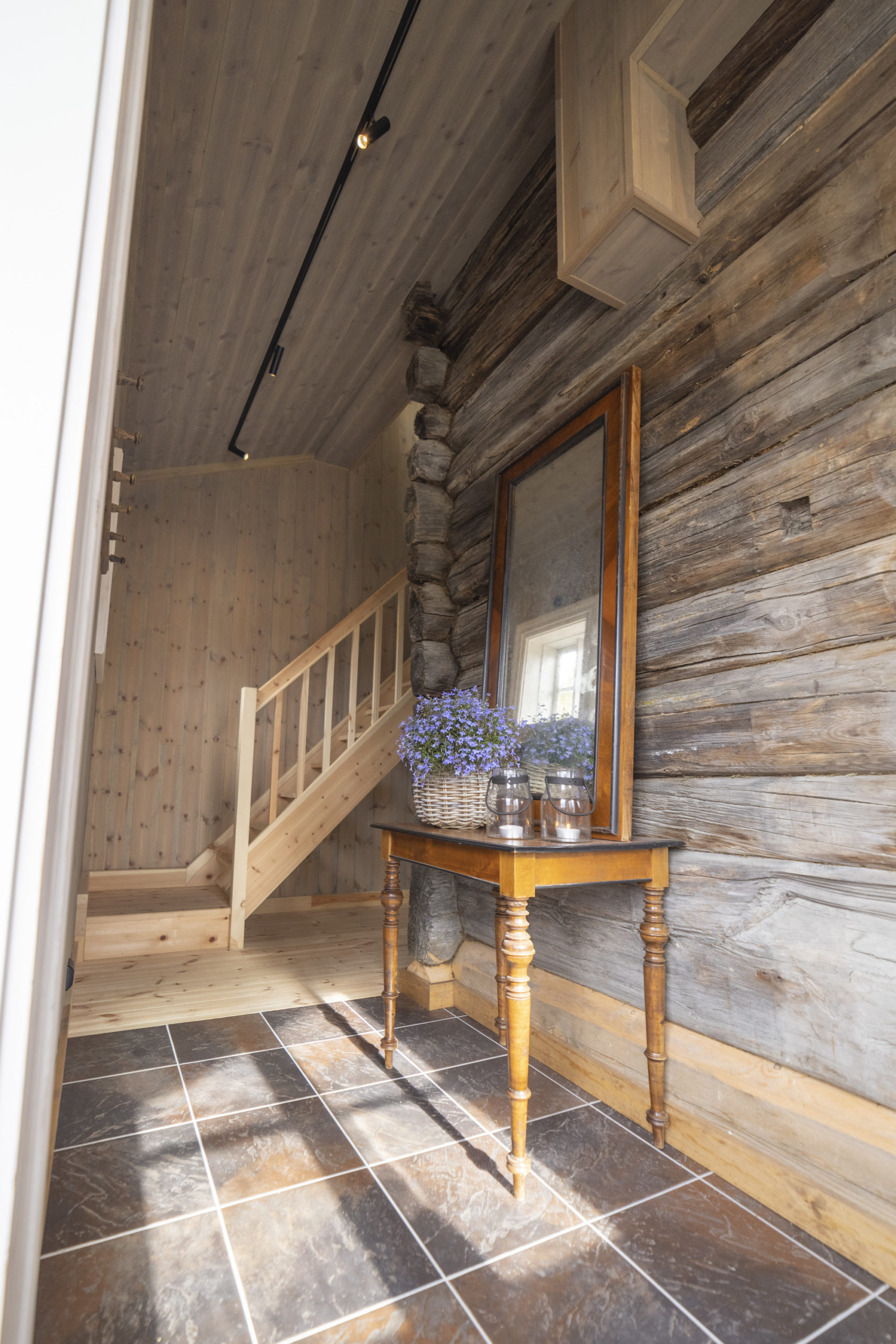 ---
"Thank you for a pleasant stay, and also for the exciting tour. So wonderful to see the resilient work that has been done here, and the projects that have been so nicely done. Couldn't have had a better stay!"

Lise and Hans Erik from Bølandet
---